Digital Figure Studies, 2021
by

Gretchen Hasse
The human figure made me into an artist.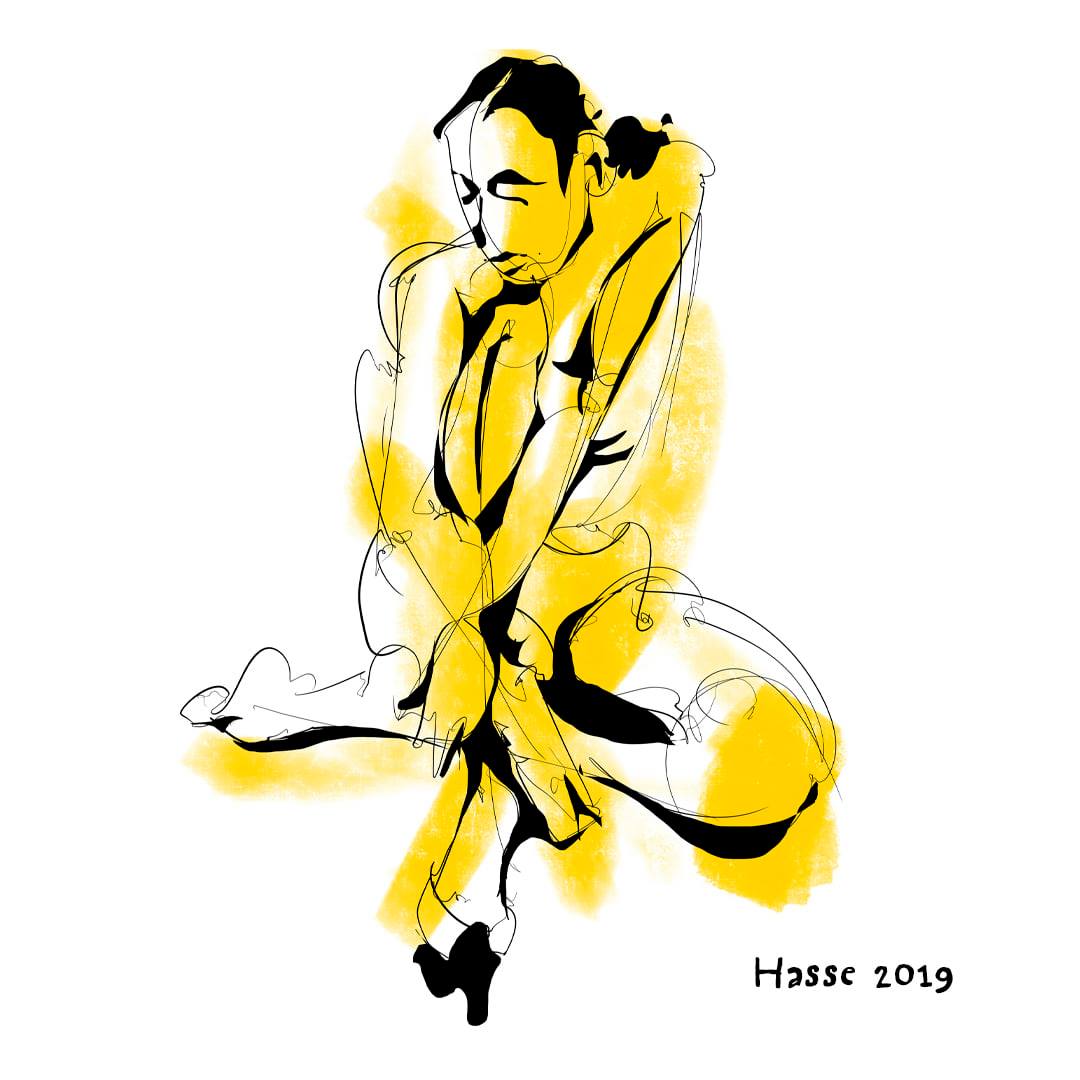 View original
While still a teenager, I contracted a painful physical condition that limited my movement and changed my body.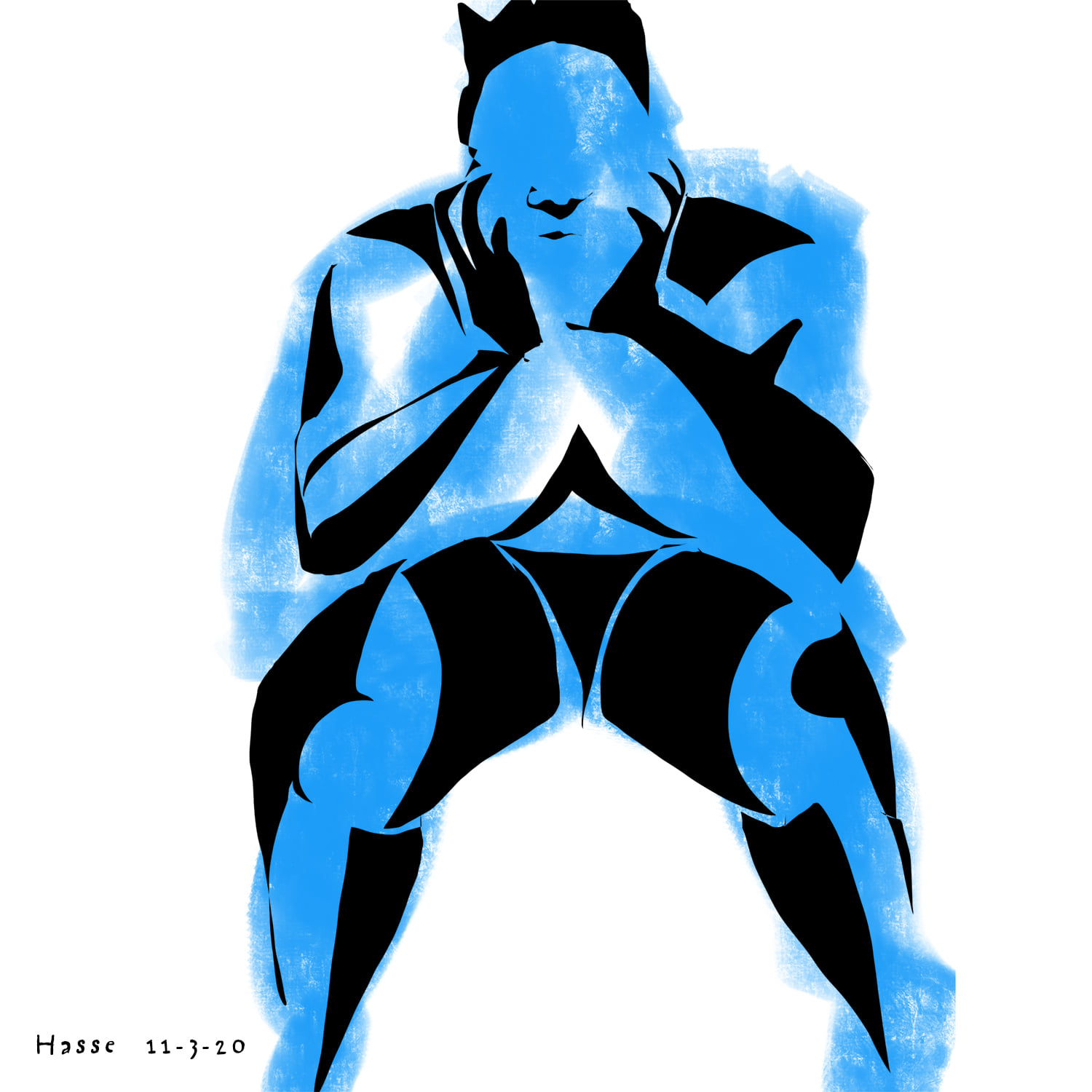 View original
That pain began to define how I depicted humans generally, and my figure work has come to embody a joyful and angry chaos.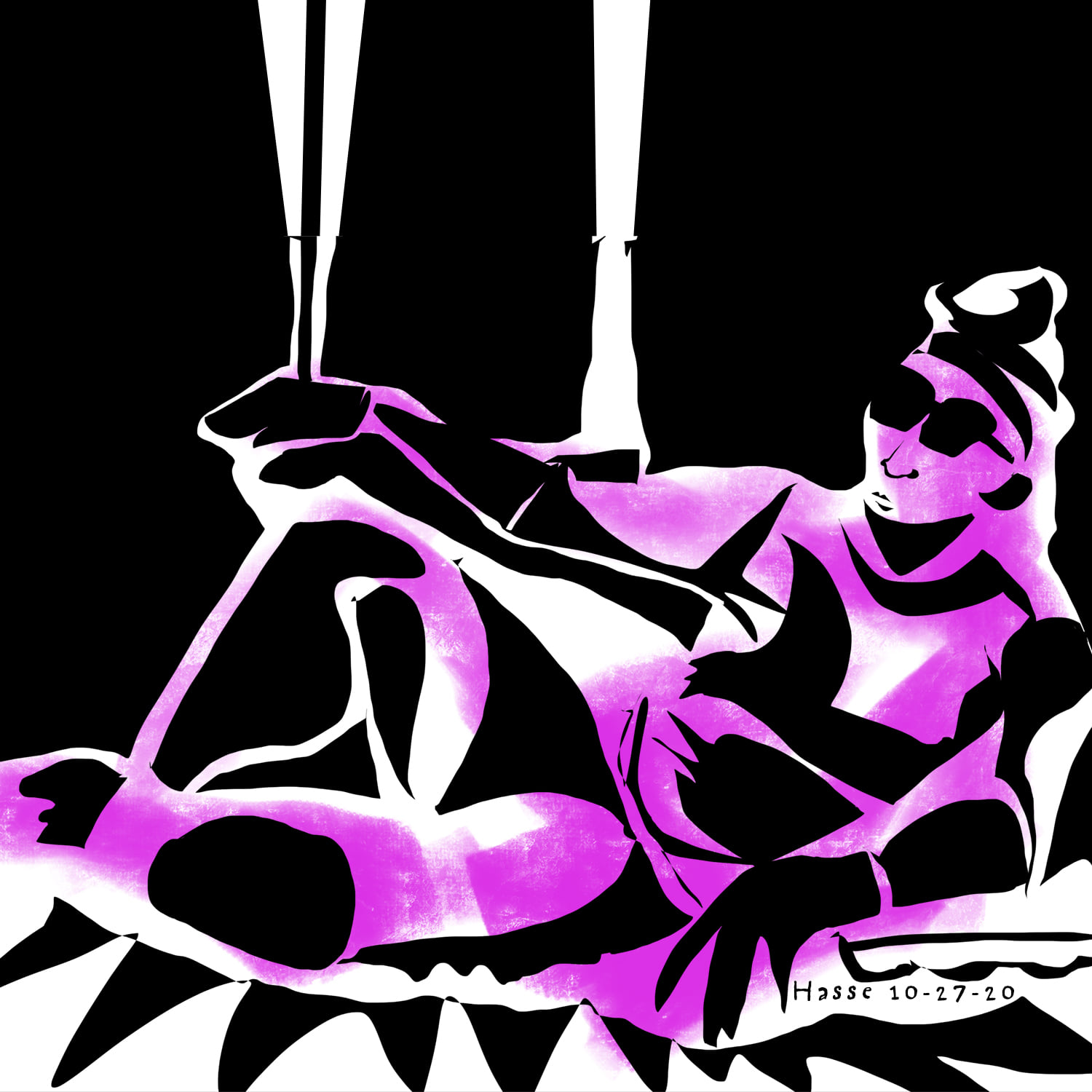 View original
I create my figure studies at Figure Tuesdays, a weekly figure study session that I co-facilitate through Agitator Co-operative Gallery in Chicago, where I am a founding member.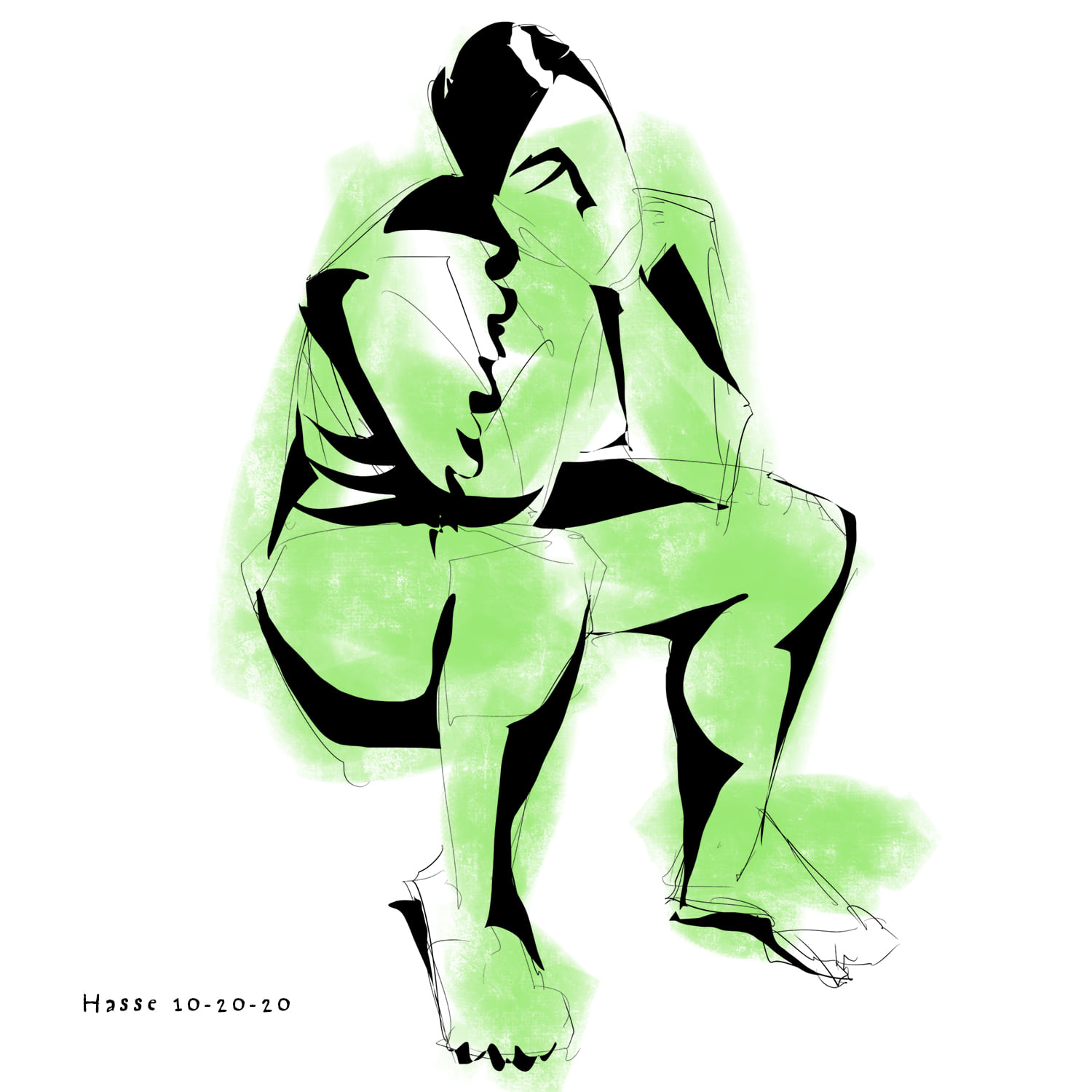 View original
I also teach life drawing at the college level, and love seeing younger artists fall in love with the figure.
Gretchen Hasse is a storyteller working in still and moving images. She co-founded Agitator Co-operative Gallery in 2017. Gretchen's work is about resilience; she creates narratives that describe perseverance through pain. She knows that a dark sense of humor, a keen eye for social criticism, and the diligence to work for change are essential tools for survival.